Atlas 50S Fluid Head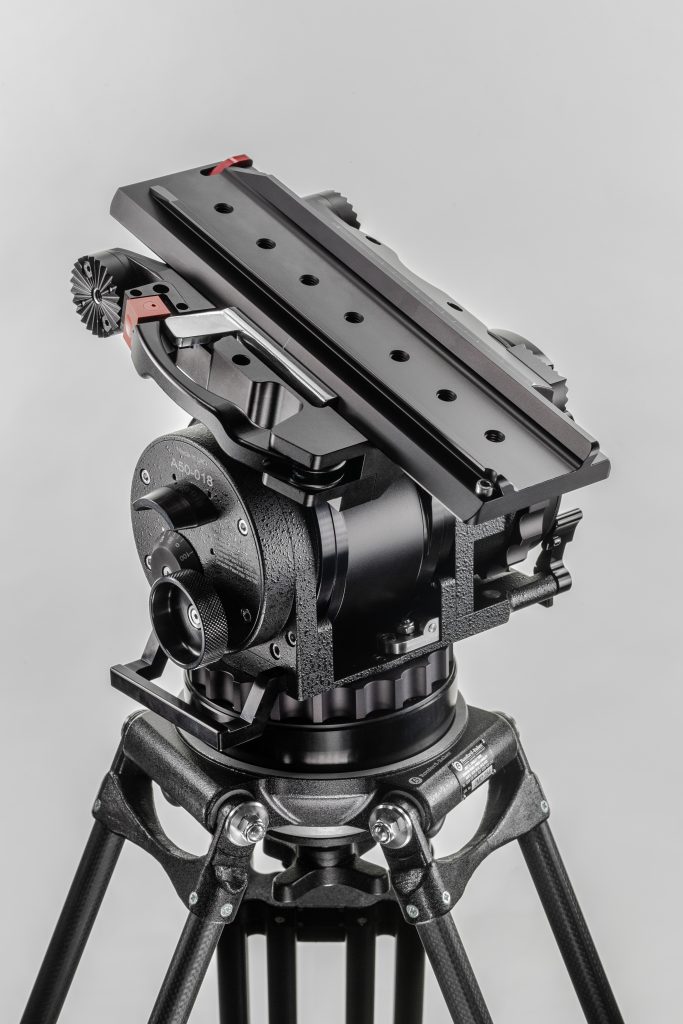 New Atlas 50S Fluid Head with Snap & Go side-loading mechanism, allows fast mounting and easy adjustment for camera slide plates, compatible with Arri Slide plates and O'Connor.
Tilt range + & – 90 degrees
Pan range 360 degrees continuous Pan bar mounts.
Two on ratchet discs
Lifting handles integrated
Head bases 150 m/m or Mitchell ( adaptor)
Stand off protection on both sides of the head.
Sand proof sealed.
Short plate has 7" / 18 cm movement. The Long plate has 13" / 33 cm movement.
Fluid system, 7 steps pan & tilt with zero positions at either end of the scale.
Counterbalance can also go into "Free" position.
Spirit level with Tritium light source.
Adjustable Eyepiece levelling bracket.
Smooth positive braking on pan & tilt.
The Technical specs are as follows.
Weight 10.50 Kgs
Height 265 mm / 10 ½"
From the tripod bowl 215 mm / 8 /12"
With Mitchel fitting 250 mm / 10"
Width 250 mm / 10"
Depth b175 mm / 7"
Article available to download by Rodrigo Gutierrez ACO