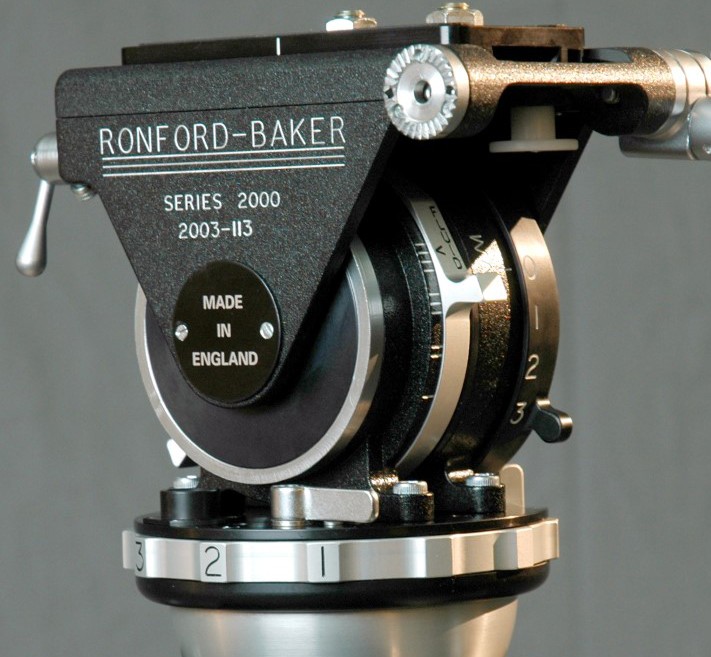 Series 2000 Fluid Heads with Balance Control Model 2003

Incorporates the will proven Ronford-Baker fluid system operated by a single fluid system control lever with four progressive positions both pan and tilt.
The tilt operation is backed up by a balance control system with an "off" position and three progressive settings operated by a single control lever, giving an unprecedented smoothness and accuracy of control and balance under all situations.
Technical Specifications
Weight 7.5lb (3.4kg).
Operational temperature range
+150ºF to -40ºF (+60ºC to -40ºC).
Engineered for quality, strength and durability.
Quick release camera plate adjustable for balance with built in safety stops and scale.
Double pan bar facility.
Smooth positive braking on pan and tilt.
100mm bowl fitting.
Tilt 120º.
Fully guaranteed.

[Atlas | Atlas 30/40 | Atlas 0.4 | Atlas 7 | Fluid 7 | Series 2000 Heads (2015 | 2004 | 2003)]