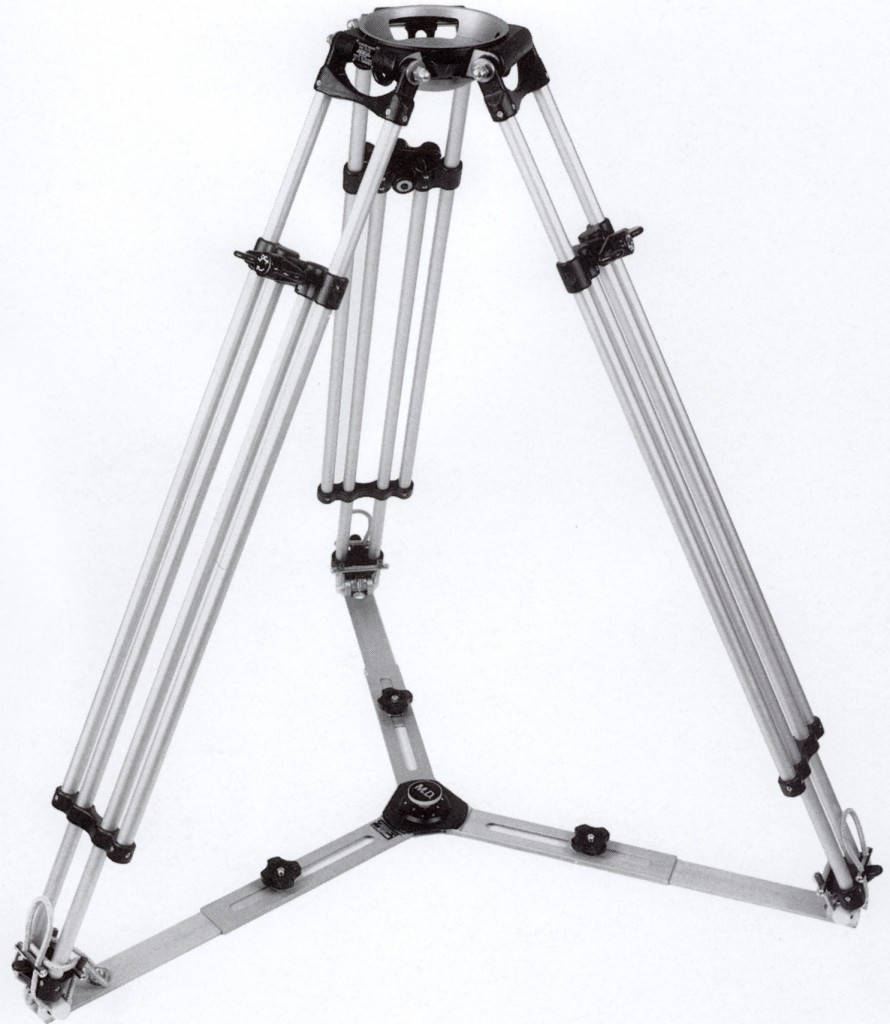 Head fittings
150cm bowl supplied as standard. Mitchell plate or 100cm bowl supplied to order.
Technical Specifications
Materials and Finish
Castings are LM25 anodised, stove enamelled black texture.
Tubes are ¾" dia x 16swg HE30TF alloy, polished and anodised, with nylon wipers and nylon locking pads. Stainless Steel spikes to feet, with rubber covers.
Locking levers are anodised and stove enamelled black texture. All steel parts are hardened where necessary, and chrome plated.
Height
With legs spread at 1'6" (45.7cm): closed 3ft' (91.4cm), fully extended 5'6" (167.6cm).
Weight
14lb (6.5kg).
Spreader
An infinitely adjustable spreader, integral tripod, with a strong elastic clip-down device, which is secured in seconds. Made from high tensile anodised aluminium with large diameter locking hand-wheels to adjust length of spread; steel parts hardened and heavily chromium plated.
Dimensions (centre to foot) minimum 1'5" (43cm), maximum 2'1" (64cm).
Weight 4lb 7oz (2kg).
Baby Tripod
As above, but height range from 1'8" (50.8cm) to 3' (91.4cm) Weight 11lb (5kg).
Transit Cases Specification
Moulded black grain AVS. Dimensions 42" x 12" x 11" (105cm x 30cm x 27.5cm) standard. 26" x 12" x 11" (65cm x 30cm x 27.5cm) baby.
Weight 11lb (5kg) standard, 6lb (2.7kg) baby.