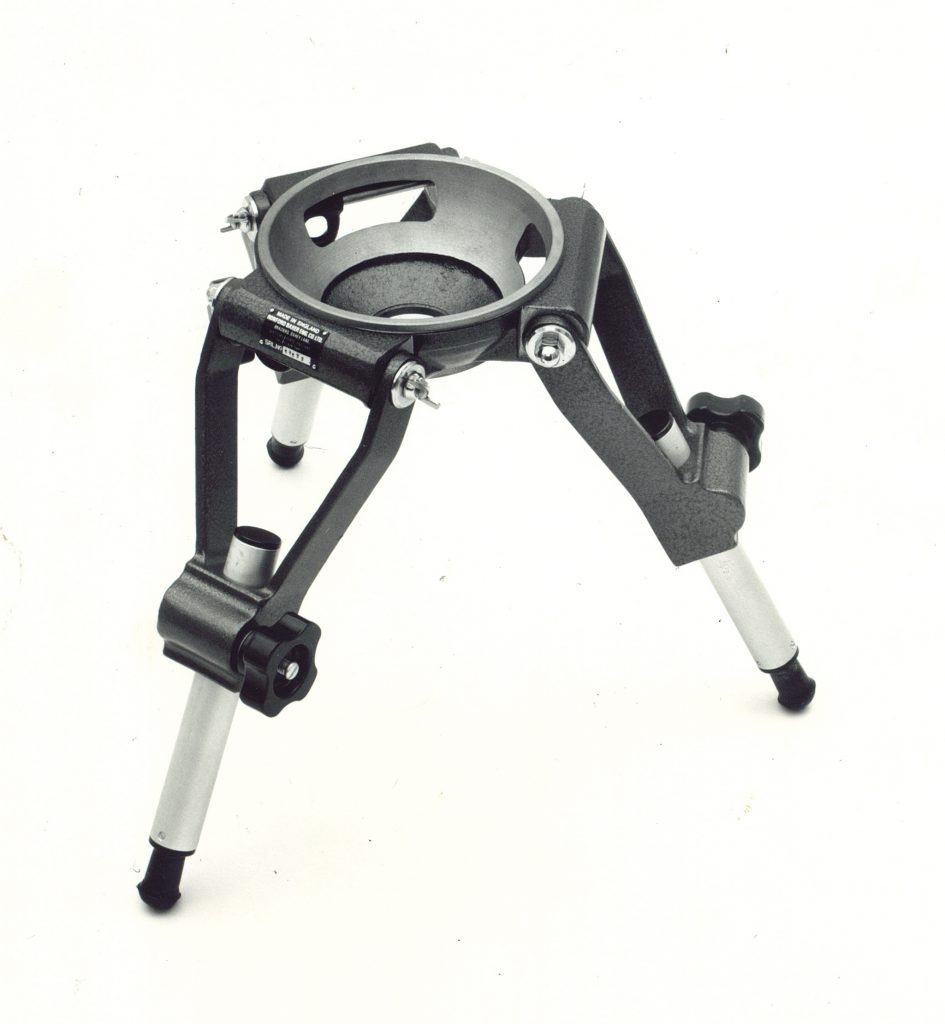 Head castings
150cm or 100mm bowl. Other fittings can be supplied on request.
Stirrup Casings
Pivot from head and terminate in very efficient nylon cam clamps operated by large diameter handwheels, make the changeover from one set of legs to another a matter of seconds. The combination of legs covers any height from floor to 2' 11" (88.9cm).
Technical Specifications
Materials
Manufactured from LM25 alloy castings and high tensile alloy tube.
Finish
Castings are anodised and stove enameled black texture. Tubes are polished and satin anodised. Steel parts are chromium plated. Tie down points are provided on head and bottom of telescopic legs.
Height
Low angle 7 ½" (19.5cm). Stub legs 13 ½" (34.29cm).
Telescopic legs max. 2' 11" (88.9cm), min 2' (60.98cm).
Net Weight
Head and stirrups only 5lb 2oz (2.32kg)
Steel Feet 14oz (0.39kg)
Stub legs 12oz (0.34kg)
Telescopic legs 3lb 4oz (1.47kg)
Limpets 6lb 10oz (3kg)
Total weight 10lb (4.5kg)
Transit Cases Specification
Rigidised aluminum.
Dimensions 21¼" x 13¼" x 10¼" (54cm x 37cm x 26cm) standard. 26" x 12" x 11" (65cm x 30cm x 27.5cm) baby.
Weight 14lb (6kg).