Atlas 40 Fluid Head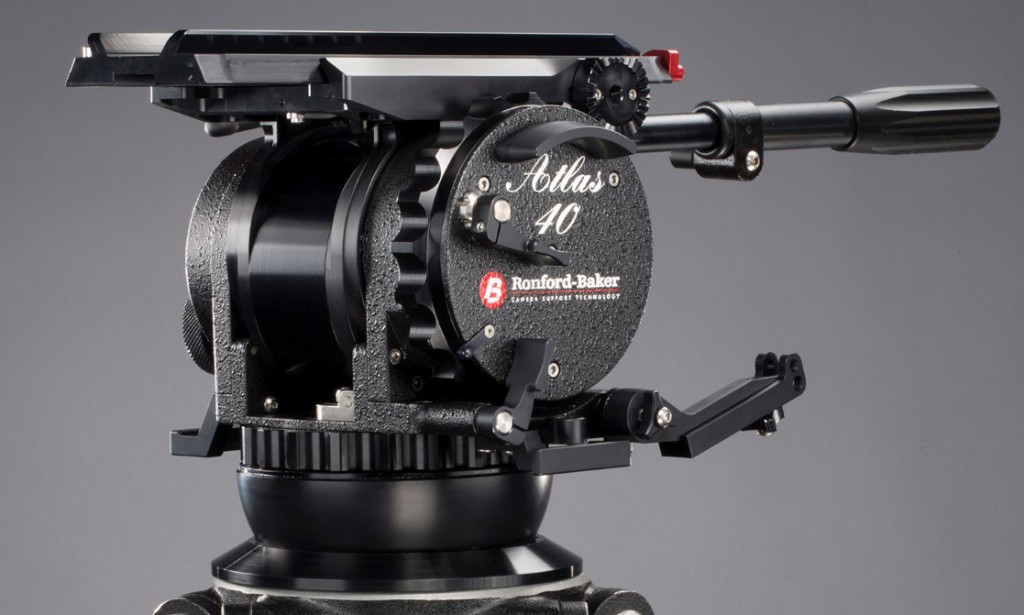 The "Atlas 40" is a completely new design head, with a patented counterbalance system.

Capable of taking camera's up to 35 Kgs (77 lbs) @ 25 cm (10") above the heads pivotal centre. Operated by a single control knob, from 0 – 100 %.
Incorporating the well proven Ronford-Baker fluid system, with 7 stages of fluid control on pan & tilt. With a zero (free) position.
These give unprecedented smoothness & accuracy of control & balance under all situations.

Excellent Fluid Head for Alexa, RED Epics and Sony F55 …etc.
Tilt range + & – 90 degrees
Pan range 360 degrees continuous Pan bar mounts.
Two on ratchet discs
Lifting handles integrated
Head bases 150 m/m or Mitchell ( adaptor)
Stand off protection on both sides of the head.
Sand proof sealed.
Short plate has 7" / 18 cm movement. The Long plate has 13" / 33 cm movement.
Fluid system, 7 steps pan & tilt with zero positions at either end of the scale.
Counterbalance can also go into "Free" position.
Spirit level with Tritium light source.
Adjustable Eyepiece levelling bracket.
Smooth positive braking on pan & tilt.
Brochures are available to download
[Atlas | Atlas 40 | Atlas 0.4 | Atlas 7 | Fluid 7 | Series 2000 Heads (2015 | 2004 | 2003)]