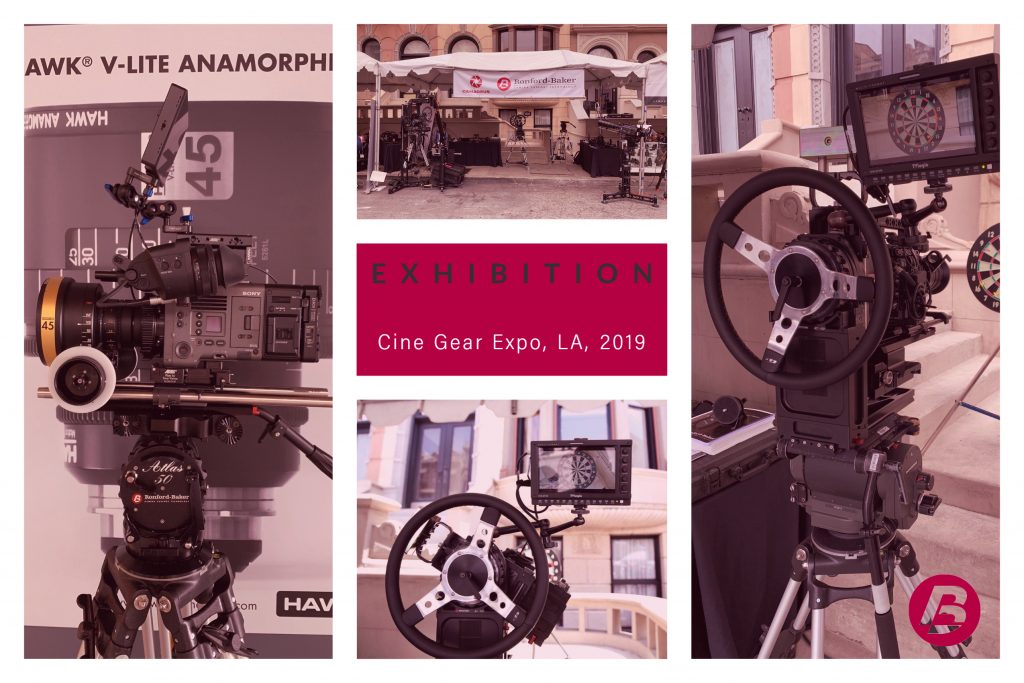 In late May we were back in Los Angeles for the Cine Gear Expo. It takes place at Paramount Studios with hundreds of exhibits, seminars, film competition and an awards ceremony.
This year they were celebrating two important dates, the 100th Anniversary of the American Society of Cinematographers, and the 70th year of the British Society of Cinematography.
We had on display our Atlas Fluid Head, Sliders, Billet Bazooka System and Atlas 7 Fluid Head. Also for the first time demonstrated our Atlas 7 360 Rollover Rig, and Atlas 50S Fluid Head.
Also on our trip, we delivered some band new Atlas 50S Fluid Heads at Hawk Anamorphic LA.
Find out more about products here.
Below are some of the photographs we took at the exhibition, contact us if you require further details about our products.
Atlas 7 360 Rollover Rig at Cine Gear 2019